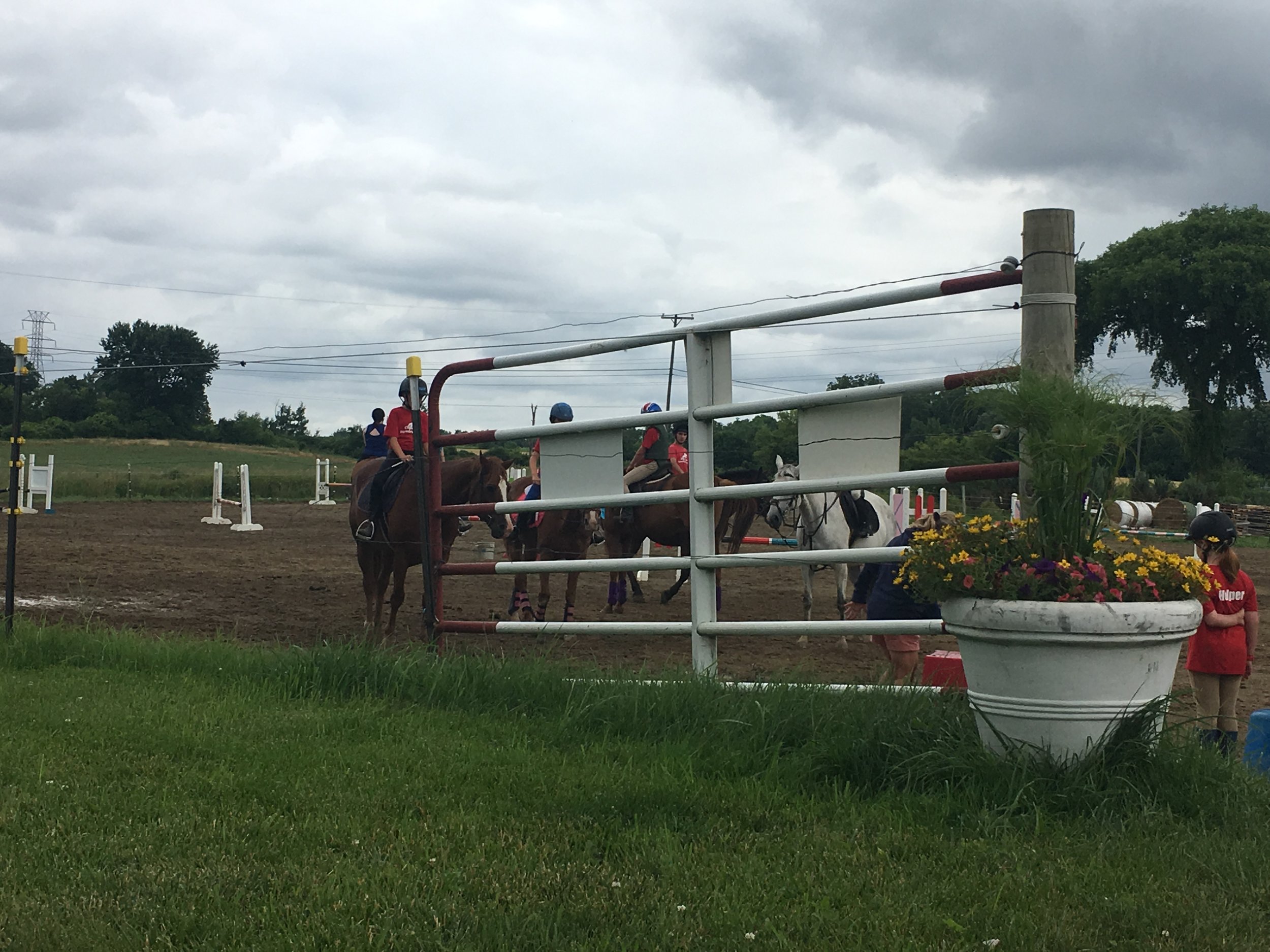 SAFETY, HORSEMANSHIP, FUN
Our summer fun programs ensure a pleasurable experience with plenty of individualized attention for each participant. Designed by the former District Commissioner of the United States Pony Club, Carolyne Wheeler, the summer programs are focused on safety, horsemanship and fun.
LOCATION: 5415 WATERS ROAD, ANN ARBOR, MI 48103

CONTACT: CAROLYNE WHEELER, 734-476-8346

HOURS: 9 am - 4 pm with additional morning hours available as early as 6 AM.

AGES: Children between 5-17 can attend.
From horse painting to four-corners to worksheets, their time is spent with the horses. Our participants will have fun learning all the aspects of riding and horse care. The children will be spit up into groups by experience and will ride twice a day.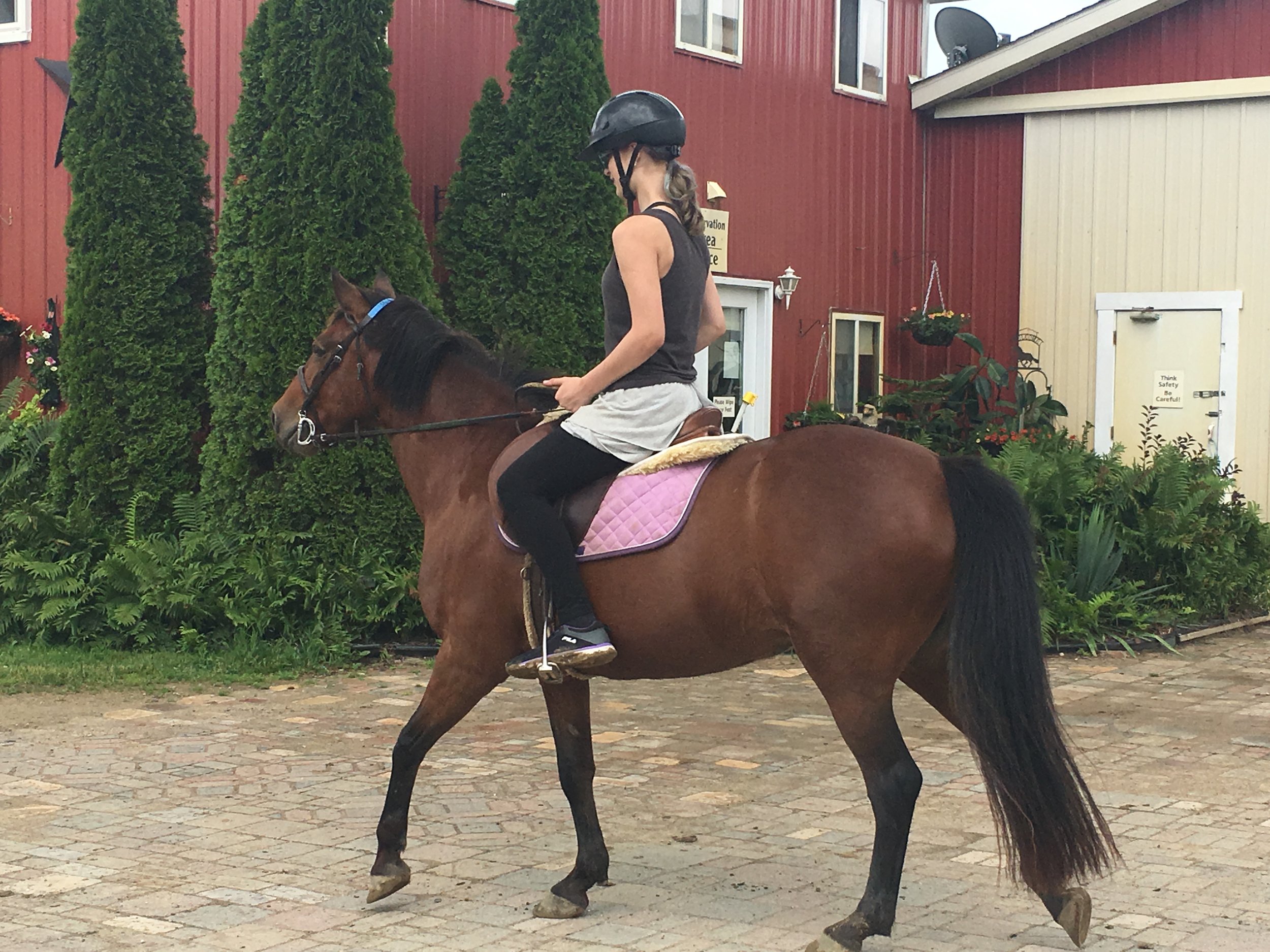 Campers should wear comfortable clothing appropriate for the weather conditions. Shoes or boots with heels, a shirt with sleeves, breeches or stirrup-type pants are perfect for the first time-riders. Since safety is our #1 priority, a helmet should be worn at all times. If your child doesn't have a riding helmet, a properly fitted bike helmet may be used instead. You may also pack a change of clothes for classroom time.
WHAT TO BRING?
Pack a lunch! Riding horses is hard work and the campers will need plenty of food and water to keep them well nourished and hydrated. A microwave oven is available for use, if you want to send a hot lunch to warm up. Bring a change of clothes for classroom time or to change into before getting back in the car, as things will get messy!
camp application
Please fill out the application below prior to making a payment.
$45 - Non-refundable office fee deposit is required with application
$65 - 1 day, any day
$230.00 - 4 days, Monday-Thursday
$285.00 - 5 days, Monday-Friday
Refunds will be granted up to 30 days prior to the date Summer Fun Lessons begin, minus a $45 non-refundable office fee.
PAYMENTS ARE DUE ON THE FIRST DAY OF YOUR CHILD'S ATTENDANCE,